Recently, my favourite TV show is *drumrolls*
Sonny With a Chance.
SWAC is awesome! Its even funnier than Hannah Montana. And i love Chunny moments. Think Sonny and Chad have chemistry and they can be a perfect couple. Btw, i love Chad's voice. He sounds so cute. Funny, funny, funny.
Check all the episodes ASAP! U can just Youtube.
Here are the casts in SWAC:
Demi Lovato as Sonny Monroe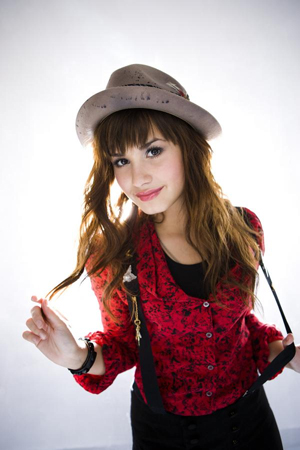 Sterling Knight as Chad Dylan Cooper
Tiffany Thornton as Tawni Tart
Brandon Smith as Nico Harris
Doug Brochu as Grady Mitchell
and Allisyn Ashley Arm as Zora Lancaster
Demi Lovato rockz, actually. She can definitely sing well, act, write songs and sing! she's kinda ultimate (not that im lesbian or I'm no longer Bill Kaulitz's die-hard-fan). no! Its just that, to be honest, there are actually 2 playlists in my laptop, in my handphone and in my mp3 player. They are
of course, Tokio Hotel's (all of their songs since they were called The Devilish).
and Demi Lovato's (all songs from both of her albums)
So, i wanna promote her to you people. She has 2 albums, so far.
Dont Forget
Here We Go Again
My Playlist
Dont Forget
La La Land
Behind Enemy Lines
Party
Catch Me
Quiet
Solo
So, i love TOKIO HOTEL and DEMI LOVATO!
p/s: i was wondering if Bill Kaulitz ever gonna duet with Demi Lovato.